This article shows how you can redeem a coupon on a transfer.
Coupons can be redeemed on the "About your Transfer" screen after you select your recipient in the transfer creation process. All you need to do is select the coupon you wish to apply and press continue. Once applied you will see the "Total Amount to Pay" will have reduced by the coupon amount. Simply fund the reduced amount and we will process the full send amount to your recipient.

Mobile Redemption Process: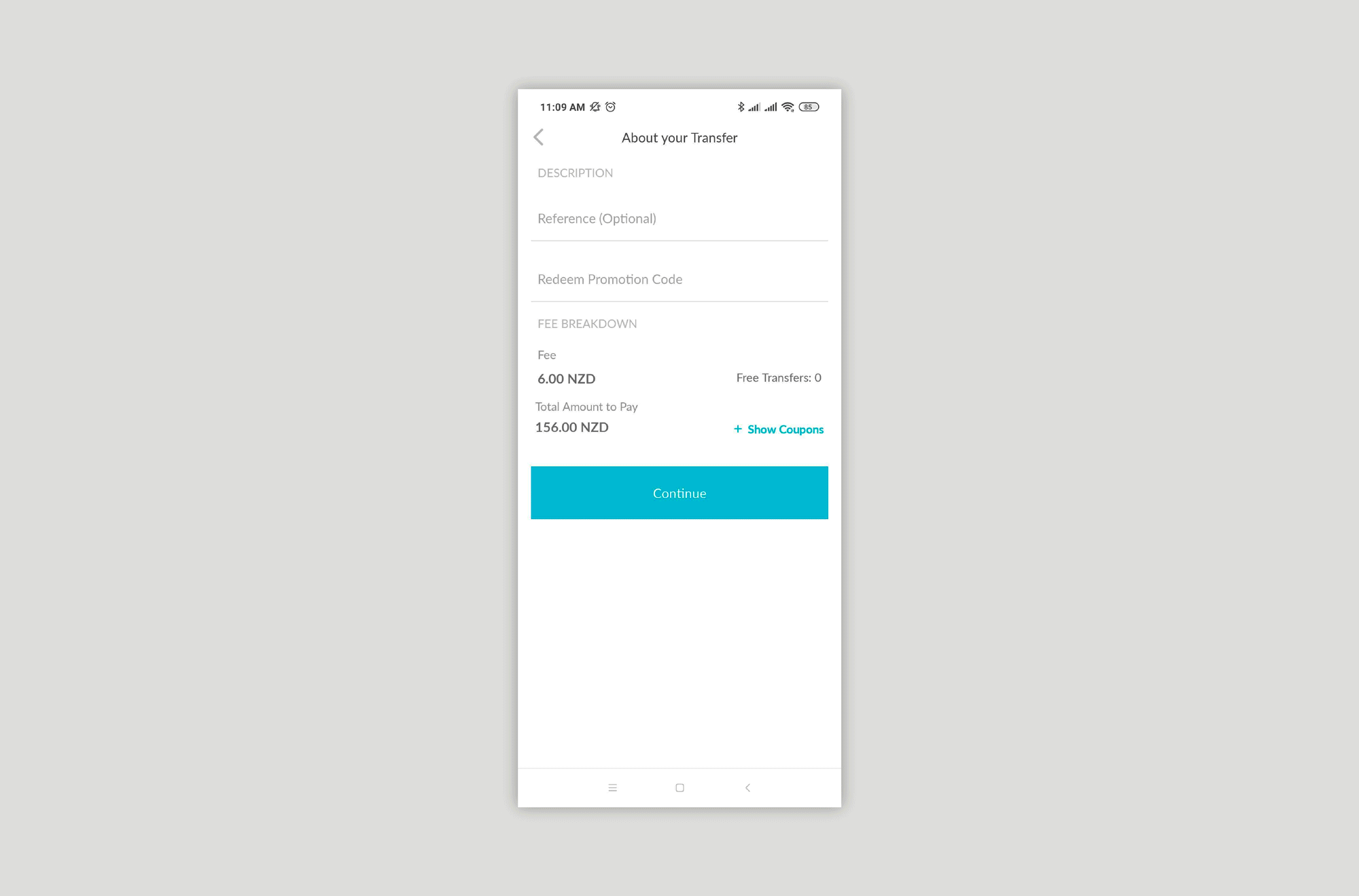 Why isn't my coupon showing up?
If your coupon isn't visible or is greyed out please check to make sure you are meeting the coupons conditions for redemption e.g. check you are sending the correct currency and the send amount of your transfer exceeds the minimum send amount of the coupon. To review the coupons conditions select "Rewards" from the home screen followed by "Coupons".

Review Coupon Conditions: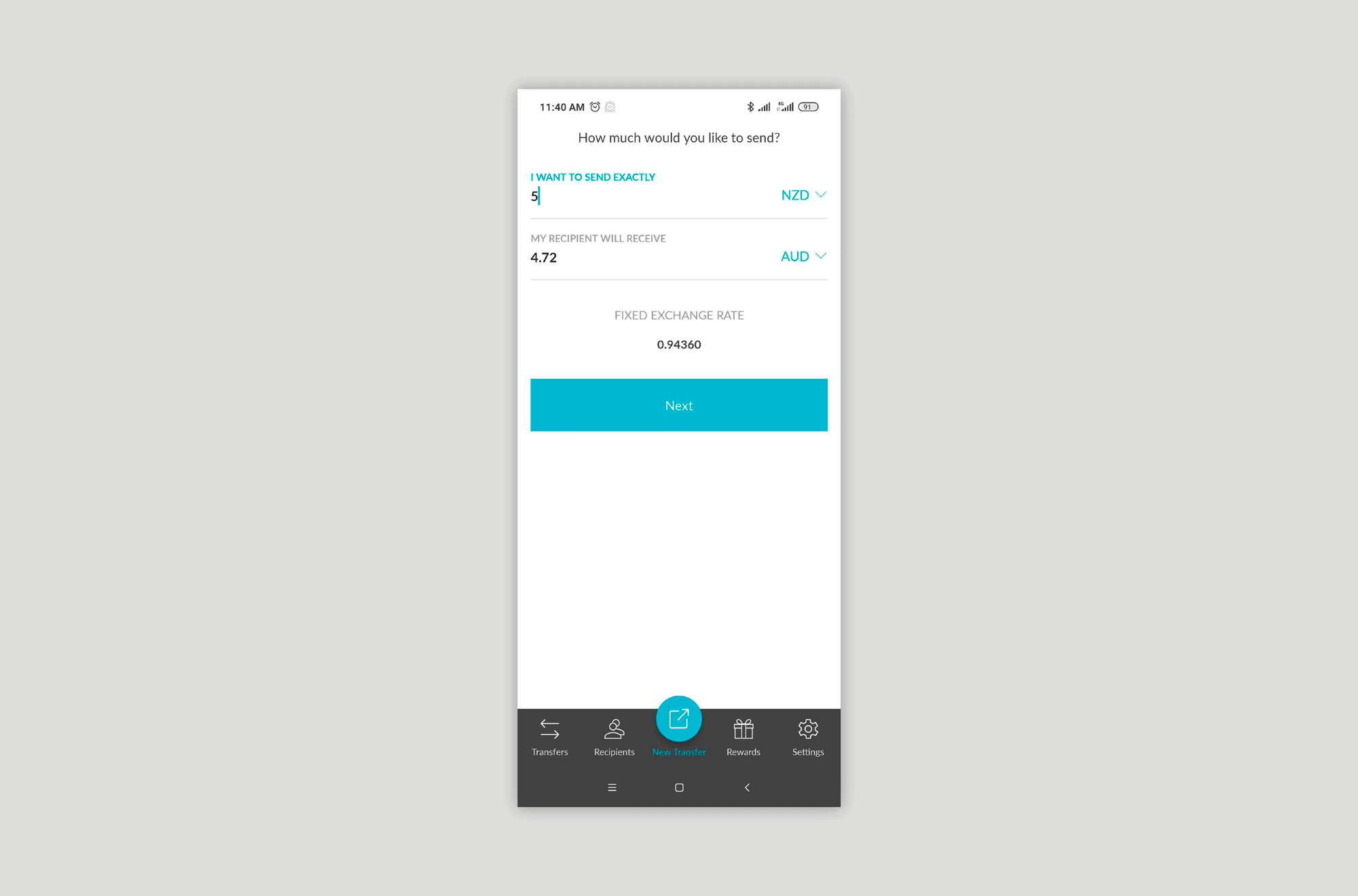 Additional details:
You can't apply a coupon after you have created a transfer.

If you void your transfer, coupons are not refundable and will not be reinstated.
Expiration dates can't be adjusted: Once a coupon has expired, it's not possible to extend the expiration date or to get a replacement coupon. Expired coupons can't be used toward past transfers.
Limit one coupon per transfer: Multiple coupons cannot be applied to the same transfer.