If you refer friends that successfully complete a transfer you can receive a coupon of AUD/NZD $15 depending on where you live. The new customers that sign up using your referral link also receive a coupon of AUD/NZD $15 and their first transfer free!
How do I get started and invite friends?
Simply login to your OrbitRemit account and select "Rewards" in the navigation menu followed by "My Referrals".
You have the option to share with your friends via email, social networks or anywhere you choose, using your own unique link. You can see how many friends you have referred by selecting "Referral List".
You can find a link to the page below:
Click this button to Refer a Friend
How do I know if my referrals are eligible?
When viewing your referrals you will be able to toggle between referrals you have sent your unique referral to and those who have successfully registered using your referral link.
Pending - This means your referral has successfully registered using your referral link however are yet to create a transfer or their transfer has not yet settled.
Complete - The complete status signifies your referred friend has a 'Funds Paid' transfer within their OrbitRemit account. Once you have a referral with the "Complete" status you will be able to redeem your coupon.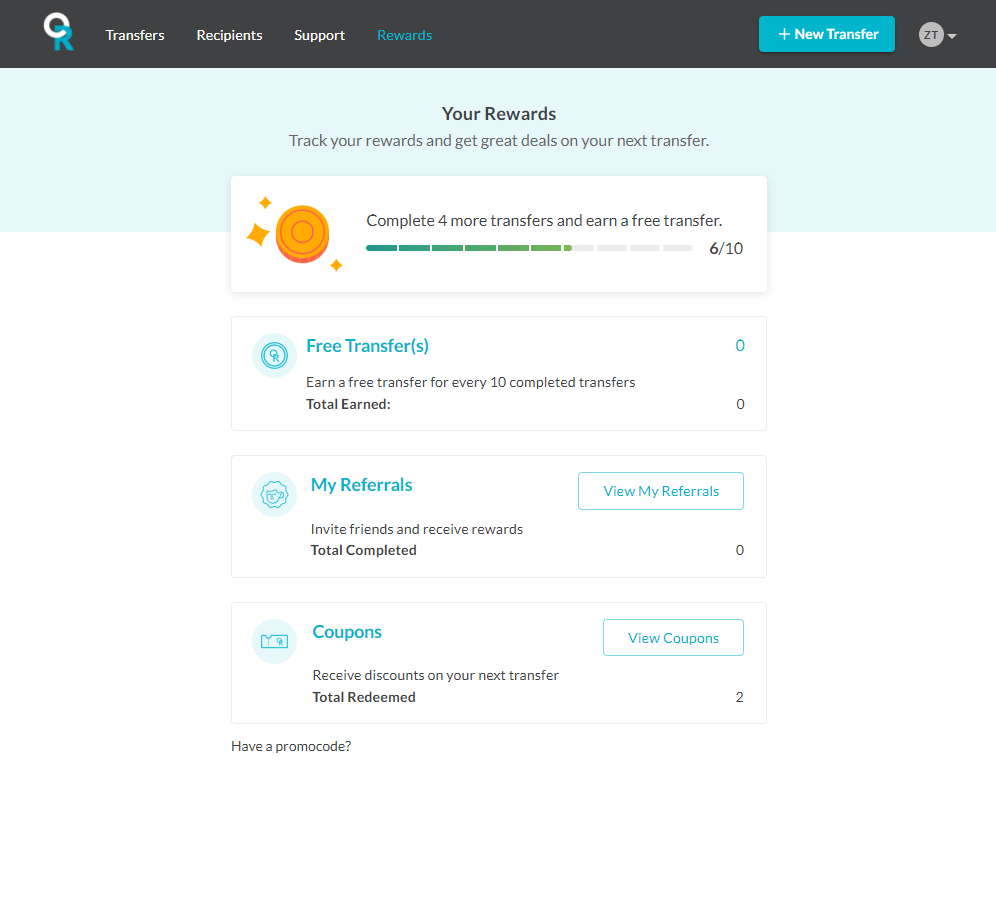 Make sure your friends and family use your referral link to enable us to credit the referral to you, if they do not register directly from the link we will be unable to credit the referral to your account. The friend or family member you refer must send over 300 Dollars for your referral to be deemed successful.
How am I rewarded?
You will receive a coupon of $15 (New Zealand and Australian customers). These coupons are automatically added to your OrbitRemit account for every friend who registers AND completes a successful* transfer with OrbitRemit. It doesn't stop there, every friend that you invite will also get a free transfer applied to their account, so they too can start saving up to 80% on their money transfers.

To learn more about coupons see the Redeeming Coupons Article.
How many friends can I invite?
There is no limit on the number of friends you can invite. The more friends you refer, the more coupons you earn – it's as easy as that.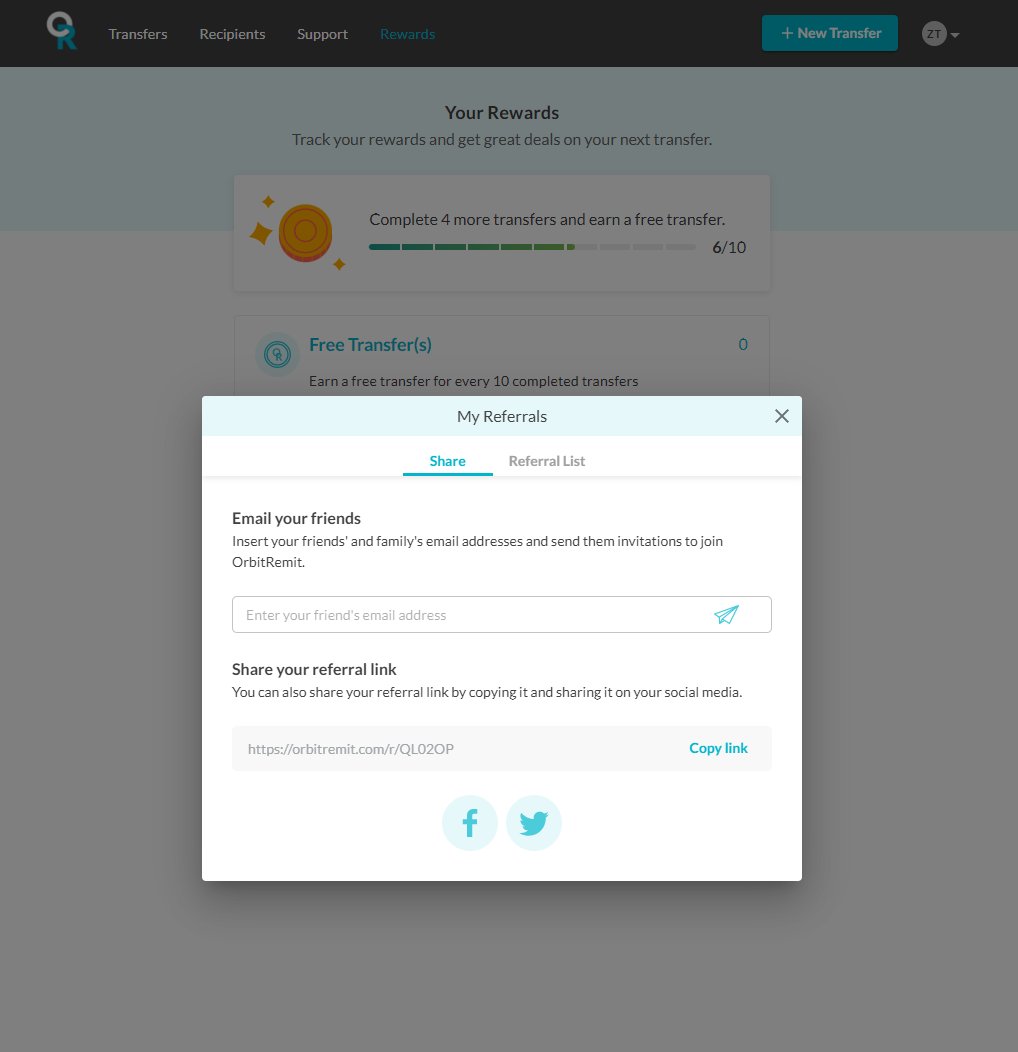 * Terms and Conditions do apply, for further detail please see our Referral Program Terms and Conditions